Points of Interest
Backpacking and Day Hiking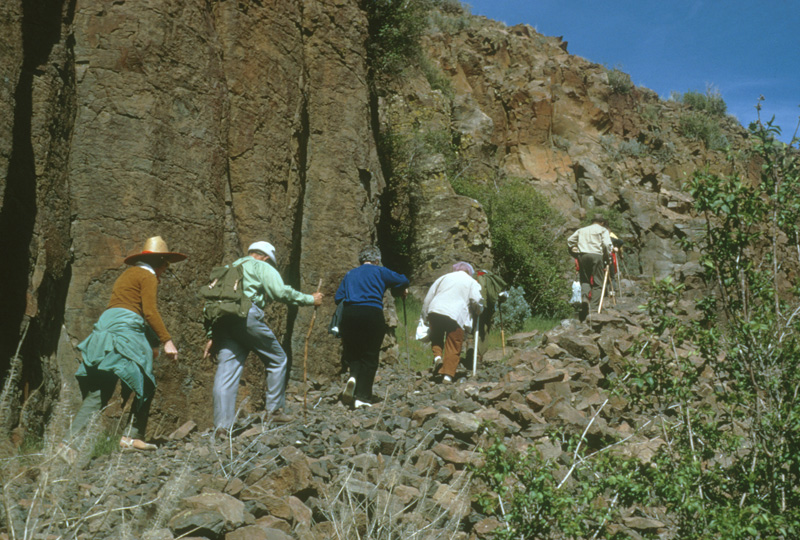 Immediately around the lake, Fort Spokane, Spring Canyon and Kettle Falls have the most accessible and well documented trails. In the general vicinity, however, are also state parks and national forests with both easy and difficult trails that provide breathtaking views of the area's geology and terrain. The US Forest Service and Washington Department of Natural Resources have maps and other helpful information.
Beach Walking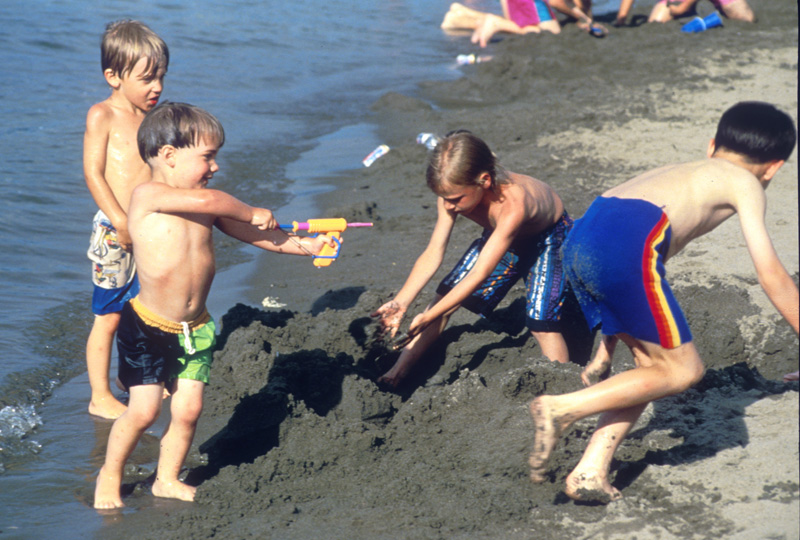 Via boat or by foot, there are hundreds of secluded beaches, coves, and inlets to explore. Particularly when lake levels fall, however, tribal artifacts from the period before the dam was built can become exposed. It is everyone's responsibility to protect these cultural treasures. As a result, it is strictly forbidden to disturb or remove artifacts from these sites.
Boating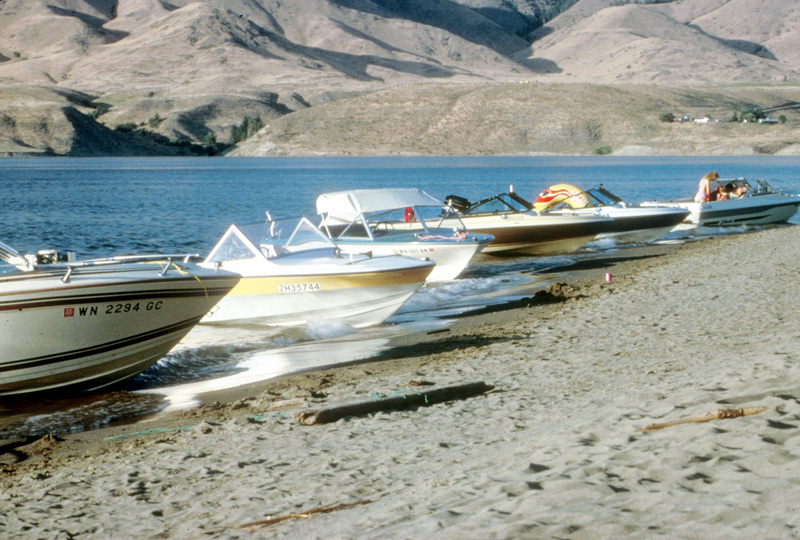 Water-skiing, canoeing, sailing and fishing are just some of the on-water activities the lake offers. Access to the lake is made easy by 23 boat ramps and 4 full service marinas. Because lake levels fluctuate daily, always compare the lake level and boat launch elevations before starting out. In summer months, the lake level is generally high enough to meet the needs of all boat launch requirements. For boat rental information, contact a marina.
Camping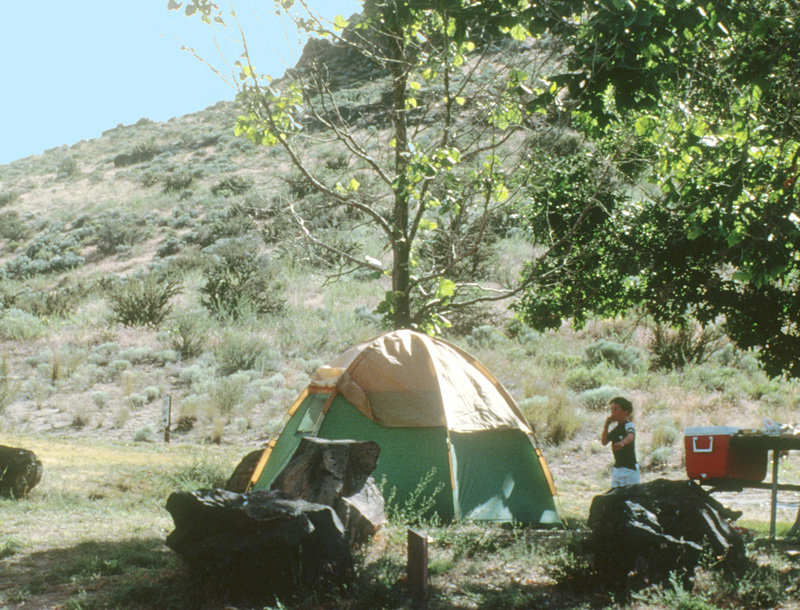 There are 17 National Park Service (NPS) campgrounds reachable by car, and 10 by boat. Additionally, the Spokane Indian Tribe maintains 11 campgrounds, and the Colville Confederated Tribes maintain 7 campgrounds. With the exception of group camping at Park Service sites, most campgrounds operate on a "first-come-first-served" basis. Shoreline camping one quarter of a mile from developed NPS campgrounds is permitted along the lake. For fees and services, see the Recreation Map & Guide.
Casinos
Each of the tribes bordering the lake operate Vegas style casinos with a variety of games. There is Two Rivers Casino at (800) 954-2WIN, which is located at the confluence of the Spokane River and Lake Roosevelt, and Coulee Dam Casino at (800) 556-7492.
Colville Tribal Museum Store
Located at Coulee Dam, chronicles the cultural history of the twelve tribes of the Confederated Tribes of the Colville Indian Reservation. Please call (509) 633-0751 to find out museum hours.
Golfing
From the fairways of Dear Meadows golf course, you can enjoy panoramas of the lake below. Within an hour of the lake, there are also the Big Bend, Banks Lake, Colville and Wilbur golf courses.
Grand Coulee Dam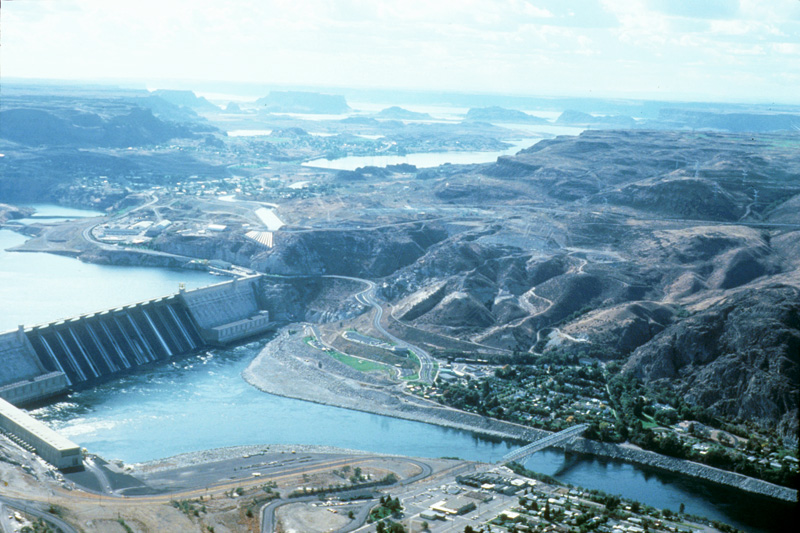 Tours of the largest dam in North America are available during the summer. The Visitor Center opens at 8:30 am and closes between 5:00 pm and 11:00 pm, depending on the season. There are also unguided historical walking trails in the vicinity. For more information visit grandcouleedam.org, www.usbr.gov/pn/grandcoulee/index.html, or (509) 633-3074.
Houseboats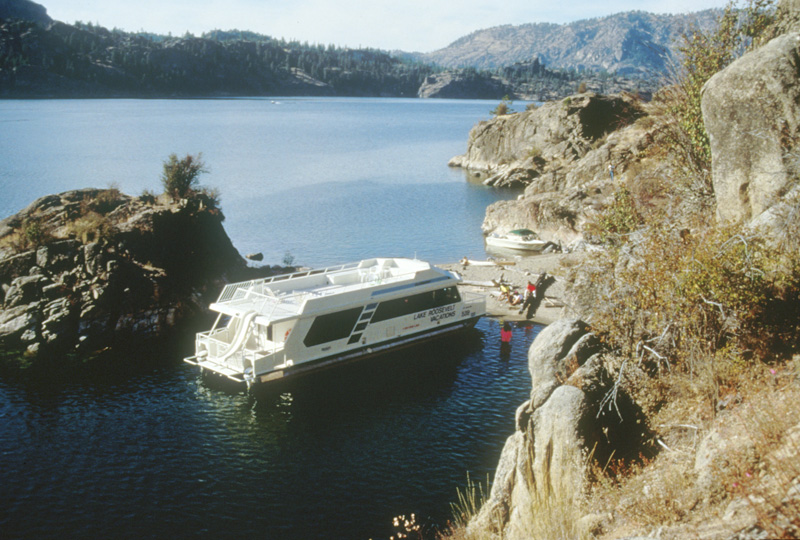 House boat rentals are a popular way for friends and family to enjoy the lake's natural beauty without sacrificing modern luxury. Talk about relaxation!!! Rentals are provided by Dakota Columbia at (800) 816-2431, the Lake Roosevelt Resort and Marina at (800) 635-7585; and Two Rivers Marina at (509) 722-5500.
Keller Heritage Center
Consisting of a museum, a lookout tower, trappers' cabins, a blacksmith's shop and more, the Heritage Center provides visitors a complete history of the area. Open May through September at (509) 684-5968.
Kettle Falls Historical Center
An interpretive center and other exhibits allow you to learn about 9,000 years of human history. Exhibits range from the Native American fishermen to white settlers. Kettle Falls Historical Center is at (509) 738-6964.
Laser Light Show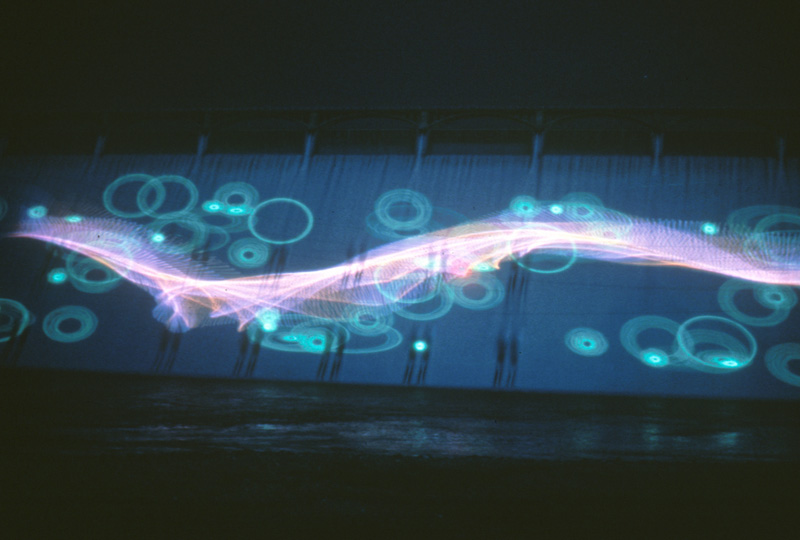 As colorful lasers reflect off the dam's spillway, music and narration tell the story of Grand Coulee Dam in a unique and entertaining way. Viewable from several locations around the dam, the Laser Light Show plays once a night from the end of May to the end of September. There is no cost to view the show. (509) 633-9265
Observing Wildlife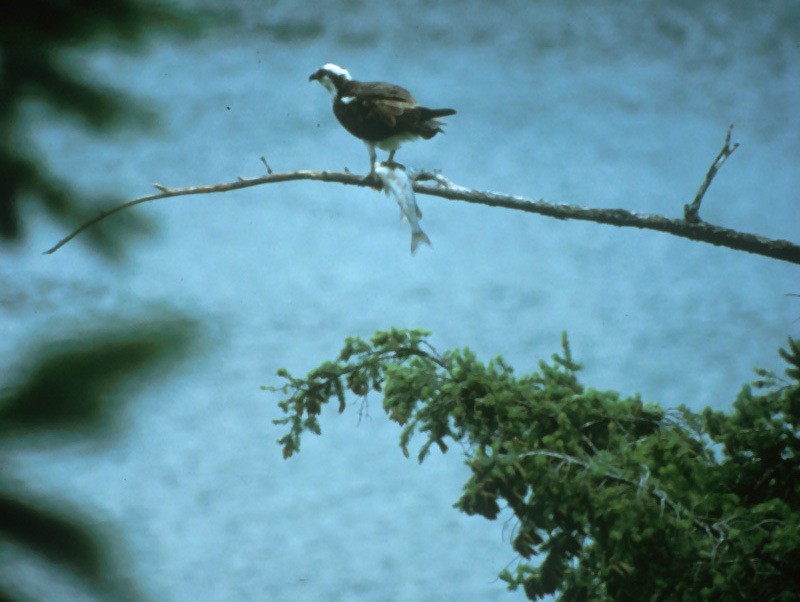 While hiking, boating or just relaxing, wild animals may be seen. Among those with four legs, black bear, elk, bobcats and deer (which are commonly seen along the shoreline) roam the area. When looking skyward, osprey, golden and bald eagles, hawks and smaller birds are year round residents. Seasonally, migrating Canada geese, ducks and swans visit.
Ranger Guided Programs
During the summer, the NPS offers several programs at their campgrounds. These include the living history program at Fort Spokane (a demonstration of black powder weapons and military drills from the 19th century), guided and non-guided nature walks, guided canoe trips and exhibits. Ranger Guided Programs are at (509) 633-3830.
St. Paul's Mission
Located in Kettle Falls, this 1846 church is one of the oldest in Washington. A trail with exhibits is nearby. St. Paul's Mission is at (509) 738-2300.
Star Gazing
The wide open and unpopulated nature of the region make it ideal for star gazing. Northern Lights can be particularly well seen from the Kettle Falls area.